It's last moment to apply for EQC 2018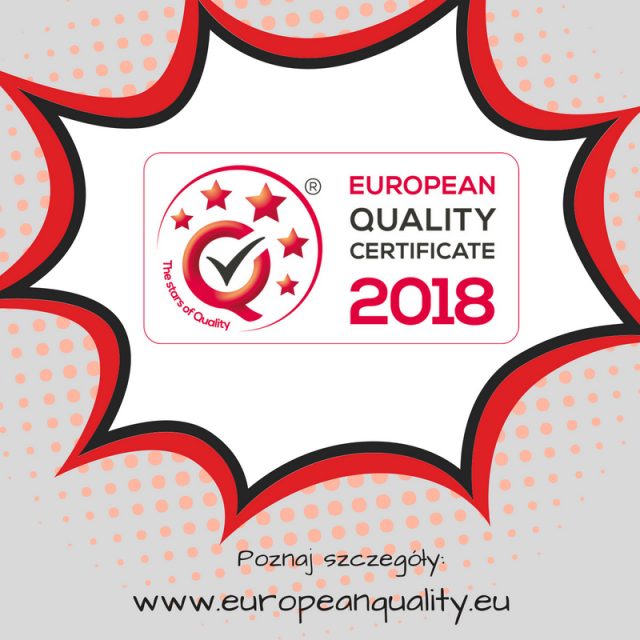 Only until September 28th you can submit documentation and be audited to be able to apply for the European Quality Certificate 2018 for your company. To collect the certificate during the Final Gala you have to undergo a four-step verification.
Stage 1
Select your starting category, download and complete the questionnaire and send it to: sekretariat@europeanquality.eu
Stage 2
Have the current certificates from ZUS and Tax Office on having no arrears
Stage 3
Make an appointment for an Audit, conducted by QUALITAS Foundation trained and accredited experts. Audits are conducted separately for each category.
Stage 4
Select your form of promotion:
Results
We announce the results by phone and email.
Good luck!
CALL US AT 32 784 74 00 OR WRITE TO sekretariat@europeanquality.eu
WE WILL HELP YOU THROUGH THE ENTIRE VERIFICATION PROCESS.